TrueGrip™ TW-200-A
Compatible with:
LG Tone Free HBS-FN4, Anker Soundcore Life Dot 2, and more. See compatibility tab for full listing.
Still unsure about compatibility? Use our Tip Selector!
Soft memory foam replacement earbud tips make all-day listening more comfortable, stable and gloriously vibrant.

Comply tips are 30 times softer than silicone, cost-effective, simple to install, and backed by our 100% Guaranteed Fit Program.

Unshakeable fit: Ear-conforming memory foam means all-day comfort – and no more chasing after an earbud that fell out.
Peak performance: Comply tips reduce unwanted exterior noise so you can elevate your listening at lower volumes (protect those ears!); your favorite devices will work better than ever.
Easy to use: Securely and easily attach to your device. No tools, no fuss.
Charger-friendly: Comply tips are specially designed to fit in most wireless charging cases without interfering with charging.
Extra Protection: Built-in TechDefender™ guard protects your earbuds' sound port from debris, wax and sweat.

Compatible with Tozo NC9, Creative Outlier Air V2, Aukey EP-T25, and more (see compatibility tab.)

Installation Instructions

Step One

Remove the eartips from your wireless earbuds

Step Two

Firmly press Comply tip onto the soundport. Ensure the tip is secure before use.

Step Three

Once installed, roll the tip between your fingers into a thin, round cylinder.

Step Four

Gently insert the entire eartip into your ear and hold it in for 10-15 seconds.

Tips are compatible with these devices:

1More ColorBuds
ADVANCED Model X
Anker Soundcore Liberty 2 Pro
Anker Soundcore Liberty Air 1
Anker Soundcore Liberty Air 2
Anker Soundcore Liberty Neo
Anker Soundcore Life Dot 2
Anker Soundcore Life P2
Audio-Technica® ATH-CKS5TWBK
Aukey EP-T31
Blue Ant® Pump Air X
Boltune BT-BH023
Cambridge Audio Melomania Touch
Earfun Earfun Air
Earfun Earfun Air Pro
Edifier TWS NB2
ENACFIRE Future Plus
JBL® Free X
JBL® Live Free NC+
JBL® Reflect Flow
LG Tone Free HBS-FN4
LG Tone HBS-FN6
LG Tone-FN7
MIFO 05 Plus
MIFO 05 Plus Gen 2
MIFO 07
Monster® Clarity 102 AirLinks
MPOW M30
MPOW M9
MPOW X3
Samsung Galaxy Buds
Samsung Galaxy Buds Plus
Skullcandy™ Dime
Skullcandy™ Grind Fuel
Skullcandy™ Indy
Skullcandy™ Indy Fuel
Skullcandy™ Sesh
Skullcandy™ Sesh Evo
TaoTronics Soundliberty 53
Teufel Airy
Tranya T10
Vankyo X200
Xiaomi Redmi Airdots

Product Specifications

Materials

Polyurethane foam, thermoplastic elastomer (all RoHS compliant).

Does not contain latex.

Color

Black

Length/Height

Small: 10.16 mm± 0.65 mm (0.400" ± 0.025")

Medium: 10.67 mm ± 0.65 mm (0.420" ± 0.025")

Large: 11.18 mm ± 0.65 mm (0.440" ± 0.025")

Width/Maximum Outside Diameter

Small: 12.27 mm ± 0.50 mm (0.483" ± 0.020")

Medium: 13.31 mm ± 0.50 mm (0.524" ± 0.020")

Large: 14.48 mm ± 0.50 mm (0.570" ± 0.020")



Customer Reviews
Customer Reviews
Write a Review
Ask a Question
Filter Reviews:
earbuds
Sound
listening experience
music
clariy
CNC machines
environment
tremors
ones
needs
01/15/2022
Anonymous

United States
I recommend this product
Good product
Comfortable and fits well without falling out unexpectedly.
01/11/2022
Anonymous

United States
I recommend this product
Great fit and so comfortable
I literally can't wear my earbuds unless I replace the tips with Comply foam tips because no matter what size the original tips are, the earbuds fall out of my ears. Comply foam tips ensure a tight and comfortable fit. They are high-quality, very reasonably priced, and long-lasting. They're definitely my ride-or-die earbud tips!
01/10/2022
Everett H.

United States
I recommend this product
They're Fine-No Wonderful
I had Comply Foam for years. The only problem was they only lasted about six months. They were expensive, but they were wonderful! When I got new ones for my new Aukey buds I determinedly read every word of the instructions. To my complete surprise, I found that because they are "Memory Foam" I should have been compressing them and warming them with my fingers. They go in deep into my ears, the sound is "amazing", and they stay firmly in place for the entire time I have them on. I assume they will last longer as well. I'll report whenever they wear out or need replacing.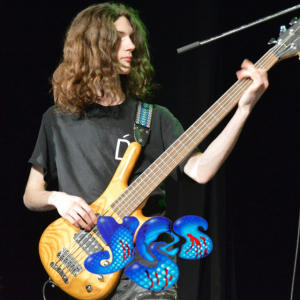 ML
01/07/2022
Maxime L.

Canada
I recommend this product
Great earfoam for noisy work environment
I work in noisy environment(CNC machines) the sound can go up to 90-100db and I can still hear my music around 80db with clariy. They are also very comfortable. I recommend trying the 3 sized packed to know your needs
01/06/2022
Ronald R.

United States
I recommend this product
Not a winner for me...
Just my experience with using this product on my SkullCandy Fuel earbuds… The Comply tips are very difficult to install, and great care must be taken to ensure you do not destroy the tip. Removing is just as tricky - the first go round the foam separated from the inner silicone sleeve. After trying the (3) different sized tips, I found the sound to actually be worse than when I used the stock silicone tips. The final deal breaker was storing the earbuds in the case with the Comply tips. Closing the case required a verification that the earbuds were seated all the way. I could see where the additional thickness of the Comply tip would cause charging issues. For my use case, these just were not a winner.